Peace On Earth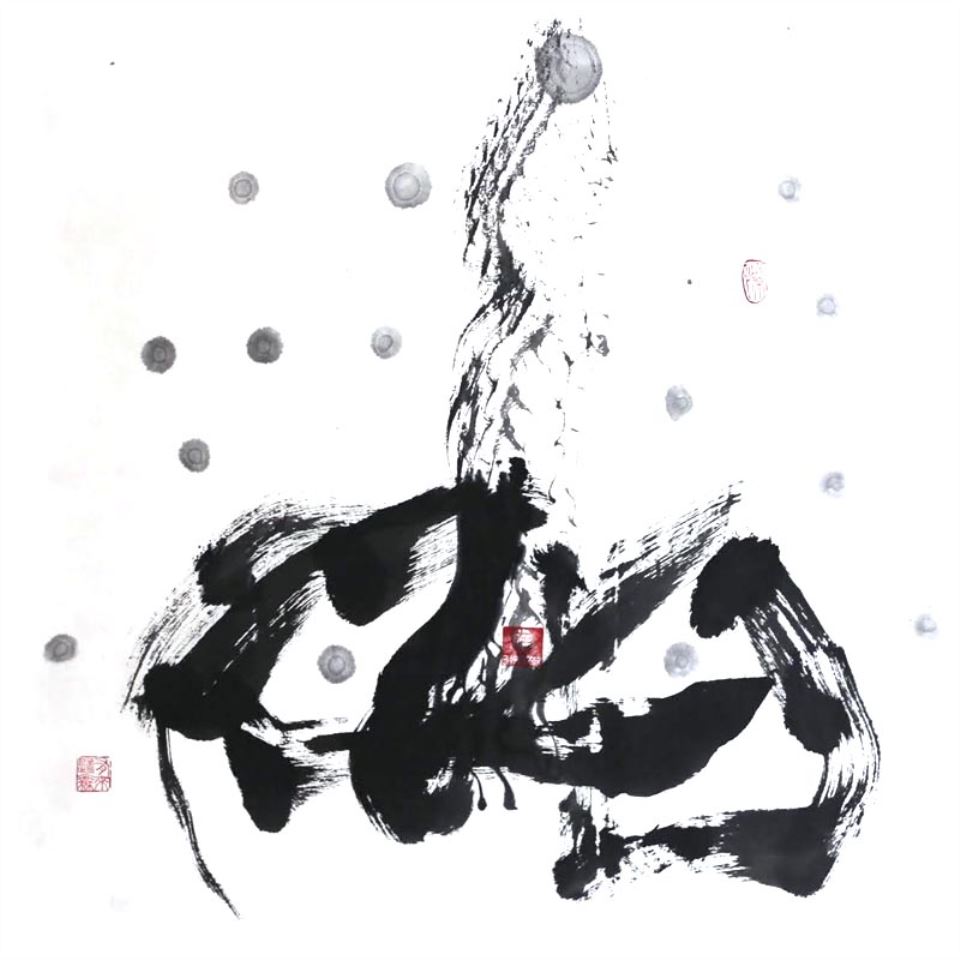 Demo. "Creativity of Non-doing", Seattle Asian Art Museum, May 3, 2003
Seals (clockwise from upper right): "Ordinary Heart or Mind" "Being or Presence" "What Exists Comes & Returns to Nothing"
China ink on xuan paper: 69.5 cm X 82.8 cm
Scroll: 87 cm X 180.1 cm
While demonstrating at the Seattle Asian Art Museum, I asked the audience what I should paint. As it was during the initial phase of the Iraqi war in 2003, many expressed their desire and yearning for peace.
Central to this painting is the "being or presence" (see the seal imprint) of the men and women of peace, embodying and offering peace in the midst of conflict and turmoil. The many dots of spreading glow remind us that peace, like love, powerful in its vulnerability, begins and emanates from ourselves as individuals.
The "ordinary heart or mind" is able to experience the simple grace and joy of living. War, violence, domination are carried out by the parts inside us that have the desire to be "extraordinary".
When we take to heart "what exists comes and returns to nothing", including our own impermanence , life becomes precious and invaluable—for each of us and for all sentient beings.